Threaded commenting
If you own a VoiceThread and you are using an upgraded VoiceThread license, you can turn on threaded commenting in your VoiceThread settings.  This allows your participants to start a separate comment thread that branches from the main conversation channel.  These comments are represented by a round Identity image.  To start a new threaded conversation, click on the reply button inside a person's comment window.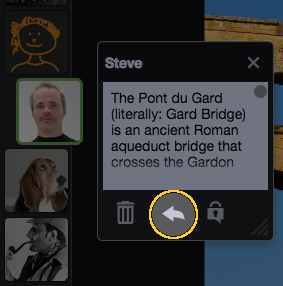 You'll then see your own Identity image appear as a preview in the conversation channel so you can see where the comment will be inserted, and you'll see the name of the person to whom you are replying in the comment fan at the bottom of the VoiceThread.  Select the option you want to use, and then record your comment normally.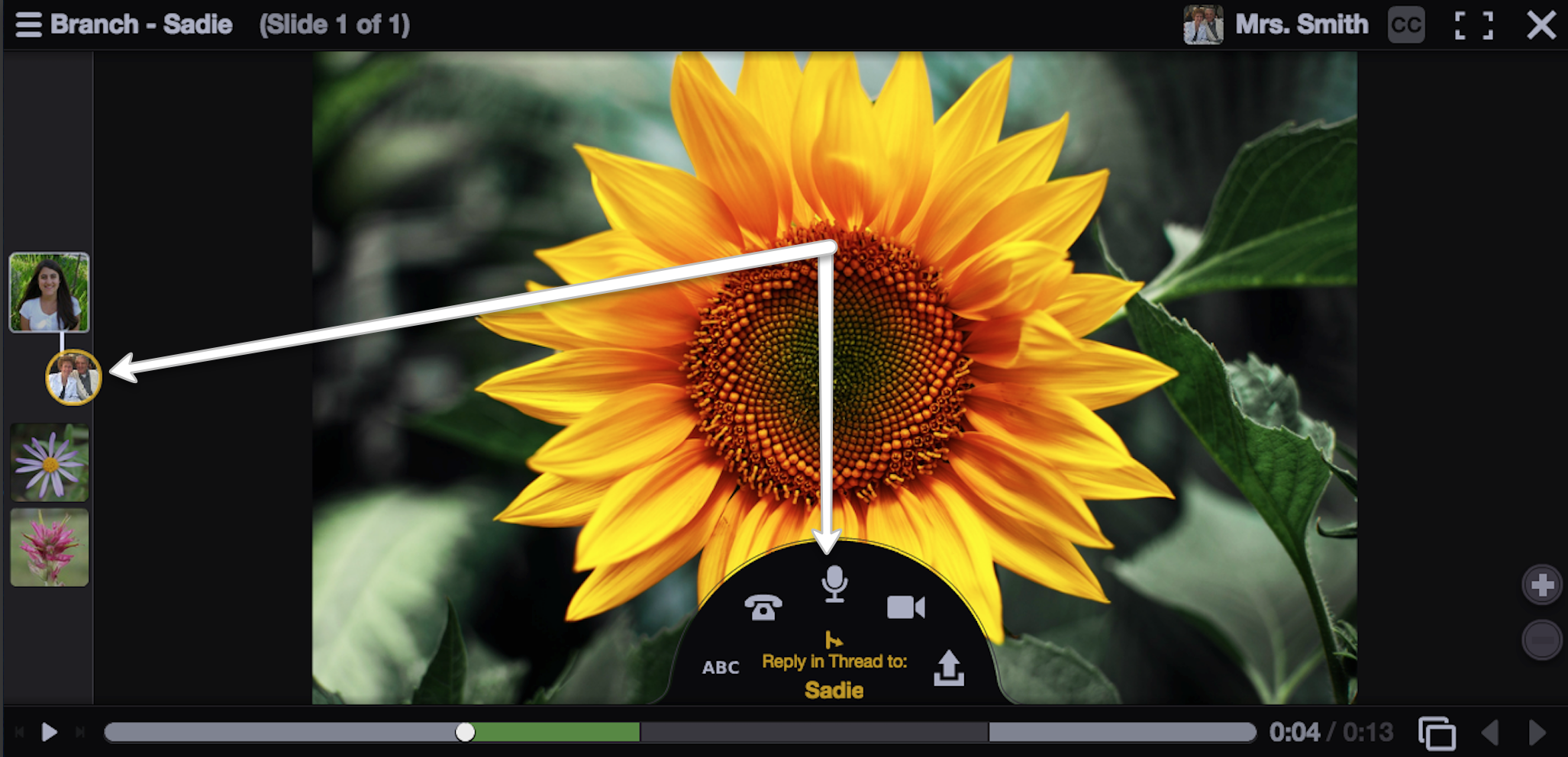 After you have saved your comment, you'll see that new comment appear in the conversation channel.  As more people contribute to the threaded conversation, you'll see those comments connected by a white line.

Note: There can only be one threaded conversation per root comment.  If threaded commenting is enabled, then direct reply commenting is not available.
Free-account holders cannot enable threaded commenting on their own VoiceThreads.